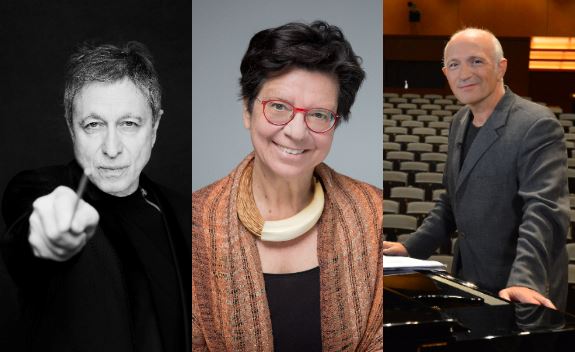 Journey to the Centre of Music - The Symphonic Poem
"What does the Poet mean?… When Music tells a tale…" from the earliest attempts at painting images and states orchestrally to the great symphonic poems of Richard Strauss.
A series of interactive concerts which seek to shed light on what connects the contemporary listener to symphonic music, rendering the timeless repertoire more approachable both to newcomers to the form and music lovers who are already fans. A different genre of symphonic music is portrayed each time through a combination of videos, talks and music. Historical facts both well-known and unfamiliar, personal stories, hidden symbolisms and motifs, and the structural magic of the works are presented in an entertaining way.
Fri., 18 Mar. 2022 20:30
Megaron – The Athens Concert Hall
Christos Lambrakis Hall
CONDUCTOR
Lukas Karytinos
PARTICIPATION
Maria Efthymiou, presentation
Hristos Papageorgiou, presentation
Katerina Evaggelakou, direction