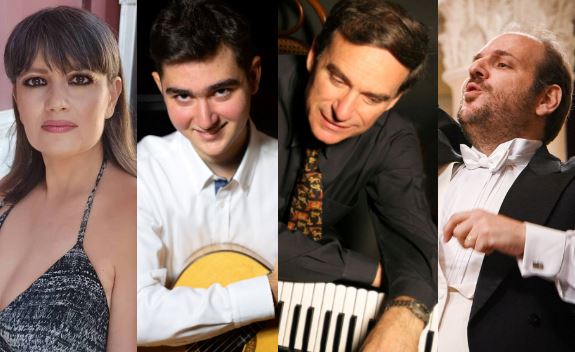 The Athens State Orchestra in Piraeus - 100 years since the birth of Astor Piazzolla
Τhe proceeds from the concerts will serve the cause of the reconstruction of Marioupol's Maternity Hospital.
What connects this programme, besides the high quality and the charming beauty of its works, is the spirit of youth, literally and metaphorically: Beethoven and Piazzolla, despite their huge differences in matters of style, brought with an uncompromising young urge the revolution to music of their time and space. Gustav Mahler and Maurice Ravel bend and are inspired by the juvenile world of the children, by the pure sight who contemplates the world through the lens of tenderness and innocence.
Mon., 11 Apr. 2022 20:30
Municipal Theatre of Piraeus
LUDWIG VAN BEETHOVEN
(1770–1827)
Coriolan Overture, Op. 62
GUSTAV MAHLER
(1904–1949)
Kindertotenlieder, Songs on the Death of Children
MAURICE RAVEL
(1875–1937)
Ma mère l'oye (Mother Goose)
ASTOR PIAZZOLLA
(1921-1992)
Double concerto for bandoneón, guitar and string orchestra, "Hommage à Liege"
SOLOIST
Margarita Syngeniotou, mezzo soprano
Ilias Mastorakis, guitar
Christos Zerbinos, accordion
CONDUCTOR
Andreas Tselikas
TICKETS INFORMATION
Ticket price: 15€, concessions 8€