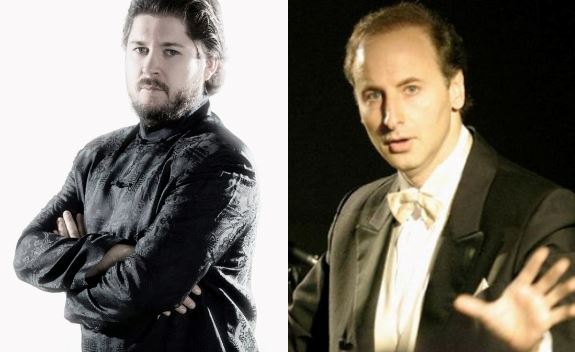 Nature in music
Nature has always held an irresistible fascination for composers. And there is no shortage of musical works inspired directly by Nature's mystery, beauty and rejuvenating power. Essentially expressing the feelings engendered by contact with the natural world, Beethoven's Pastoral Symphony occupies pride of place among them. The distinguished conductor Miltos Logiadis leads the musicians of the Athens State Orchestra in a new reading of this awe-inspiring symphony, while the orchestra's tireless Theodor Milkov performs the première of a new work by the internationally celebrated composer Christos Hatzis inspired by the Spring Equinox.
Fri., 29 Apr. 2022 20:30
Megaron – The Athens Concert Hall
Christos Lambrakis Hall
CHRISTOS CHATZIS
(b. 1953)
Spring Equinox, marimba concerto
Order of the Athens State Orchestra for the 200 years since the Greek Revolution. The Canada Council for the Arts has granted support to the composition.
LUDWIG VAN BEETHOVEN
(1770–1827)
Symphony No. 6 in F major, Op. 68 "Pastoral"
SOLOIST
Theodoros Milkov, marimba
CONDUCTOR
Miltos Logiadis
19:30, free introductory speech by Nikos Laaris for ticket holders