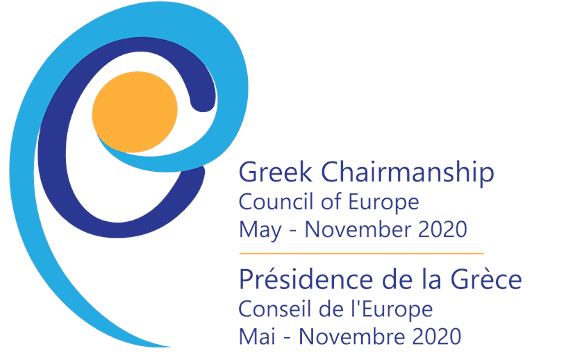 Ad libitum*
*a musical term that bestows freedom of expression on the performer
The project «Ad Libitum», about human rights, is an initiative of the Athens State Orchestra and part of the cultural activities accompanying the Greek Presidency of the Council of the European Union.
Human rights are the last bastion of civilisation, democracy, freedom and equality. The Athens State Orchestra commissioned five young, but already internationally acclaimed, Greek composers to write chamber music on the subject of human rights. Each of the works is associated with a historic Athenian landmark identified with human rights. Individuals who left their mark on the battle for human rights, whether it was through their actions or writings, their political activities or their art, speak about these places of memory by way of music. Ad Libitum is staged under the auspices of the Ministry of Foreign Affairs and the Ministry of Culture and Sport.
Ad libitum compositions have been written for ensembles of up to 8 musicians, on the subject of human rights, with each piece lasting between 7 and 10 minutes. The composers are Dimitris Dimopoulos, Christos Dovas, Orestis Papaioannou, Lina Tonia and Euripides Bekos. Dimitris Dimopoulos' composition draws its inspiration from the principle of freedom of mobility and the abandonment of the "fortress Europe" model. It emphasizes the necessity of multiculturalism and mutual respect, of welcoming the Other, and is entitled No Borders. Inspired by Michel Foucault's famous text "Heterotopias" / Des espaces autres, Christos Dovas composed a work entitled Heterotopia which engages with the concept of rights through the different spatial signifiers which demonstrate their universality. Lina Tonia's Magna Carta Libertatum sets out to hymn the right to life and to freedom through its symbolic reference to the "Great Charter of Freedoms"-- freedom of expression, thought, will, ideas, conscience and religion plus every kind of freedom that allows someone to be themselves without fear of being rejected or punished for what they are and what they express through their existence. Orestis Papaioannou wrote Dream/Breath at the time when large demonstrations were taking place in the US following the murder of the African-American George Floyd by a policeman, Derek Chauvin. The demonstrators used the slogan "I can't breathe". The event took place almost sixty years after Martin Luther King's emblematic "I had a dream" speech.  By contrasting these two--now historical--quotes in its title, the work seeks to interrogate the discrimination which is still faced by minorities of every kind and the sense of "social asphyxia" this sort of discrimination can cause. Finally, with L'avenir de l'oiseau en cage [The future of the caged bird], which is based on Maya Angelou's poem "Caged Bird", Euripides Bekos makes indirect references to inequality and every form of oppression, while opening a window of hope and optimism through the struggle for freedom.
The choices made by the young composers are symbolic, since they spotlight the need to defend both the right to participate in culture and freedom of expression, but also the right to work.