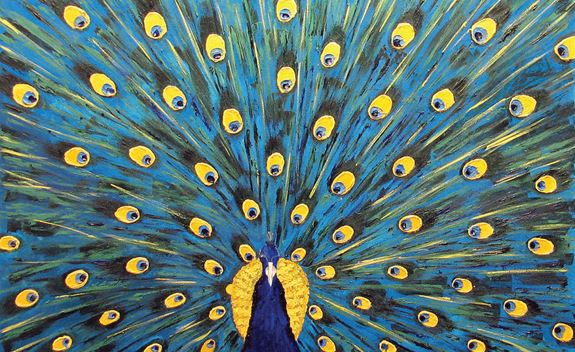 Young Composers and Performers (IV)
The Athens State Orchestra audience will have the chance to enjoy two monumental works of an intensely 'national hue' by the Hungarian composer, ethnomusicologist and educator, Zoltán Kodály, conducted by Byron Fidetzis. These will be preceded by a new work by Savvas Tsiligiridis and the sonic fireworks of Franz Liszt's Second Piano Concerto performed by the young soloist, Stella Koukou.
Fri., 28 Mar. 2014 20:30
Megaron – The Athens Concert Hall
Christos Lambrakis Hall
SAVVAS TSILIGIRIDIS
(b.1977)
«Verbum IV (The Mechanical Orchestra)» (new work commissioned by A.S.O.)
FRANZ LISZT
(1811–1886)
Piano Concerto No.2 in A major
ZOLTAN KODALY
(1882 - 1967)
Variations on a Hungarian Folksong "The peacock"
Psalmus Hungaricus for tenor, choir and orchestra, Op.13
SOLOIST
Stella Koukou, piano
Tibor Száppanos, tenor
CONDUCTOR
Byron Fidetzis
PARTICIPATION

Kodály Conservatory Children's Choir
(Chorus master: Michalis Patseas)
Kodály Conservatory Mixed Choir
(Chorus master: Eirini Patsea)

Athens Choir Ensemble
(Chorus master: Dimitris Karavelis)

Choir of the Hellenic Choirs Association

*Members of Youth Choir of Glyfada's Municipal Conservatory
(Chorus master: Maria Bilika)

*Members of Youth Choir of Petroupoli's Municipal Conservatory
(Chorus master: Rodoula Hardali)

Coordination of Choirs:
Eirini Patsea, Michalis Patseas
19:45
Pre-concert talk, free for ticket holders 
TICKETS INFORMATION
Prices:
Student/Concessions: € 5
Zone C: € 10
Zone B: € 15
Zone A: € 20
Grand Tier: € 30
The purchase of tickets for all the concerts of a cycle will entitle the ticket holder to THREE FREE OF CHARGE tickets (of the same price zone) of his choice for other concerts of the Athens State Orchestra at Megaron – The Athens Concert Hall. In case the purchased tickets are of different price zones, the complimentary ones will be of the lowest price zone. This offer does not apply for the co-productions with Megaron.