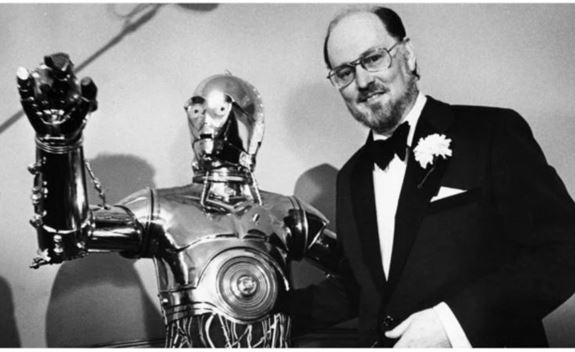 Sunday morning at Megaron: Music for... our eyes!
Co-production with Megaron - The Athens Concert Hall
What could the plucky young wizard Harry Potter, the resourceful archaeologist Indiana Jones, and the likeable alien E.T. possibly have in common? The music accompanying the adventures of all three beloved big screen heroes is by the American John Williams, one of the most important composers of film music ever. Konstantinos Diminakis and the Athens State Orchestra invite you to enjoy his wonderful music once again!
Sun., 24 Nov. 2019 11:30
Megaron – The Athens Concert Hall
Christos Lambrakis Hall
JOHN WILLIAMS
(b.1932)
"Adventures on Earth" from the music for the film 'E.T., the Extra Terrestrial'
Themes from the music for the film 'Jurassic Park'
Excerpts from the music for the 'Harry Potter' series
Suite with music from the film 'Indiana Jones and the Kingdom of the Crystal Skull'
Excerpts from the films 'The empire strikes back' and 'The return of the Jedi'
SOLOIST
Dimitris Makalias, narration
CONDUCTOR
Konstantinos Diminakis
TICKETS INFORMATION
Ticket price: 14€ (general entrance) and 8€ (concessions)
Advance sale starts: for students, children and youth on 4th November 2019, for other auditors on 18th November 2019.