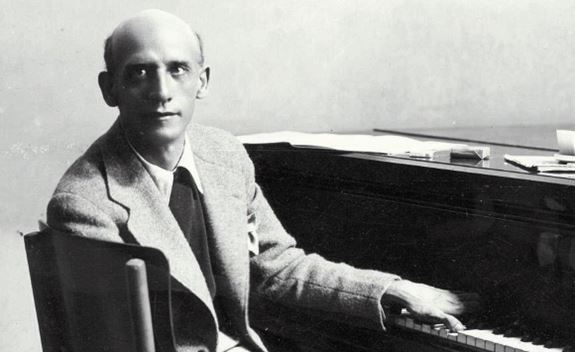 Skalkottas and his contemporaries II
Co-production with Megaron – The Athens Concert Hall


Nikos Skalkottas' celebrated Greek Dances and Dimitris Mitropoulos' revolutionary and angular Concerto Grosso bookend one of the most impressive violin concertos of recent years, which was composed by the well-known American composer of Greek descent, George Tsontakis. The solo part will be interpreted by the distinguished violinist Antonis Sousamoglou, while the orchestra will be conducted by the multifaceted maestro and academic, Leon Botstein, making his Athens State Orchestra debut.
Fri., 11 Jan. 2019 20:30
Megaron – The Athens Concert Hall
Christos Lambrakis Hall
DIMITRIS MITROPOULOS
(1896–1960)
Concerto Grosso for Orchestra
GEORGE TSONTAKIS
(b.1951)
Concerto for violin and orchestra No.2
NIKOS SKALKOTTAS
(1904–1949)
Selection from the 36 Greek dances
RICHARD STRAUSS
(1864–1949)
Suite from the opera "Der Rosenkavalier"
SOLOIST
Antonis Sousamoglou, violin
CONDUCTOR
Leon Botstein
The introductory speech that had been scheduled for the day of the concert is cancelled. Instead, one day prior to the concert, in January the 10th, Giorgos Tsontakis, composer of part of the programme, and Leon Botstein, the concert's conductor, will hold a speech to the audience. Information about the place and the time of the speeches are available on the web page of the Music Library of Greece 'Lilian Voudouri' (in Greek language).

TICKETS INFORMATION
Ticket price: 30€, 26€, 22€, 18€, 14€, 10€ and 5€ (concessions)
Advance sale: 4/12/2018