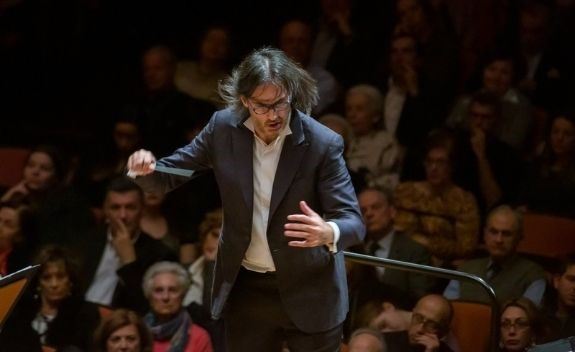 Musical offer and Offer of Music, Leonidas Kavakos - Athens State Orchestra
The concert is broadcast on Athens State Orchestra's Facebook profile and YouTube channel.
All around the world, the performances of Leonidas Kavakos are considered a great artistic event. In Greece, expectation is accompanied by pride, especially in difficult times, such as the pandemic we are currently experiencing. For the fifth consecutive year, the world-renowned leading violinist and conductor ascends the podium of the Athens State Orchestra. He will conduct the swansong of W.A. Mozart, the majestic Symphony No. 41 in C major, also known as the "'Jupiter Symphony". Leonidas Kavakos collaborates with the Athens State Orchestra pro bono, donating his proceeds in aid of the Orchestra, with which he is tied with old, deep bonds.
Sat., 15 May. 2021 20:30
Megaron – The Athens Concert Hall
Christos Lambrakis Hall
WOLFGANG AMADEUS MOZART
(1756–1791)
Symphony No.41 in C major, KV551 "Jupiter"
CONDUCTOR
Leonidas Kavakos