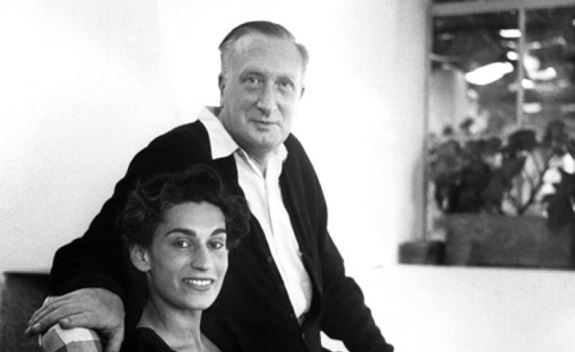 Music for/from Britain
Our every collaboration with the experienced German conductor Christoph Poppen turns out to be an unforgettable experience for the musicians and the audience alike! In this, his latest appearance with the ASO, he will be conducting Mendelssohn's melancholy "Scottish" Symphony along with the première of a new symphonic work by Dimitris Papadimitriou. The internationally acclaimed violaist Tatiana Mazurenco will play Walton's demanding Viola Concerto, which was prevented from being performed last year by force of circumstance.
Fri., 8 Feb. 2019 20:30
Megaron – The Athens Concert Hall
Christos Lambrakis Hall
DIMITRIS PAPADIMITRIOU
b.1959
Children's Crusade, a ballad for voice and orchestra
An Athens State Orchestra's order.
WILLIAM WALTON
(1902-1983)
Viola Concerto
FELIX MENDELSSOHN
(1809–1847)
Symphony no.3 in A minor (Scottish), opus 56
SOLOIST
Myrsini Margariti, soprano
Haris Andrianos, baritone
Tatjana Masurenko, viola
CONDUCTOR
Christoph Poppen
19:45 Free introductory speech by Nikos Laaris for ticket holders
TICKETS INFORMATION
Ticket price: 25€, 15€, 10€ and 5€ (concessions)
Advance sale: 14/9/2018