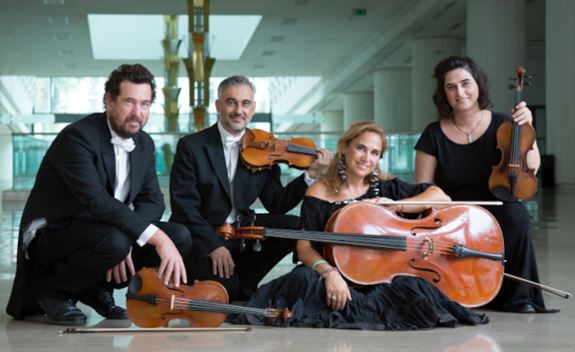 The life motif - 150 years since Sergei Rachmaninoff's birth
How can a motif come to convey an entire narrative? What aspects of themselves do composers encode into their works? Three works from different eras illustrate three aspects of the motif and its power to mould the form of a musical work.
Sergei Rachmaninoff's 1st string quartet is include in the programme as a tribute to the 150th anniversary of the birth of the great Composer.
Mon., 20 Feb. 2023 20:30
B & M Theocharakis Foundation for the Fine Arts and Music
JOSEPH HAYDN
(1732 – 1809)
String Quartet in D minor no. 2, opus 76 "Quinten"
SERGEI RACHMANINOFF
(1873–1943)
String Quartet No. 1
DMITRI SHOSTAKOVICH
(1906–1975)
String Quartet No. 8 in C major, Op. 110
PARTICIPATION
String quartet tetART-on
Morfo Papadimitriou, violin
Kostas Karageorgopoulos, violin
Andreas Papanikolaou, voila
Ivi Papathanasiou, cello
TICKETS INFORMATION
Ticket price: 10€ and 5€ (concessions)