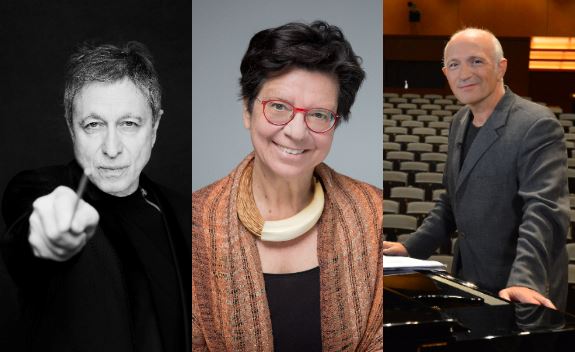 Journey to the centre of Music - the Symphony
This episode in our ongoing series shows how humanity's most important musical creation is actually nothing more or less than a blown-up reworking of the popular music which everyone in the world loves and understands. The historical journey of the simple song from its birth to its coming of age as a classical symphonic work.
A series of interactive concerts which seeks to shed light on everything that connects contemporary audiences with symphonic music, making its timeless repertoire more approachable to everyone, whether they are newcomers to the form or music lovers who are already fans. Video, Talks and Music are combined to provide a dramatized portrait of a different symphonic genre each time. Historical facts both well-known and unfamiliar, personal stories, hidden symbolisms and motifs, and the structural magic of the works are presented in an entertaining way.
Sat., 4 Mar. 2023 20:30
Megaron – The Athens Concert Hall
Christos Lambrakis Hall
CONDUCTOR
Lukas Karytinos
PARTICIPATION
Maria Efthymiou, presentation
Hristos Papageorgiou, presentation
Katerina Evaggelakou, direction
TICKETS INFORMATION
Ticket price: 25€, 20€, 15€ and 8€ (concessions)
Advance ticket sale starts on Friday 15 July 2022