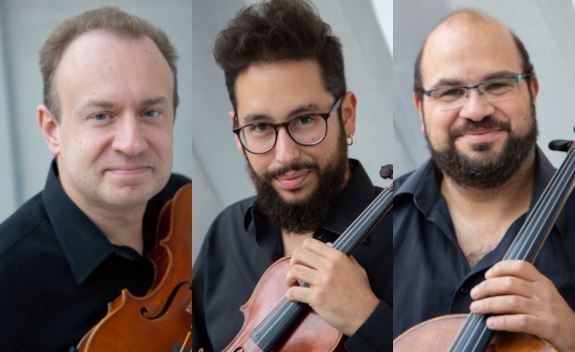 About dreams...
"About dreams. It is usually taken for granted that you dream of something that has made a particularly strong impression on you during the day, but it seems to me it´s just the contrary. Often it´s something you paid no attention to at the time —a vague thought that you didn´t bother to think out to the end, words spoken without feeling and which passed unnoticed— these are the things that return at night, clothed in flesh and blood, and they become the subjects of dreams, as if to make up for having been ignored during waking hours."
from Boris Pasternak's Doctor Zhivago
The concert examines great composer's musical footprint at the beginning and the end of XX century, in central and southern Europe as well as in eastern Europe. Skalkottas's and Kodaly's particular musical idiom, including intense elements of traditional music of their origins, is juxtaposed with the Scnittke's and Gubaidulina's groundbreaking musical language, as this is expressed during the 80's.
Fri., 10 Feb. 2023 20:30
Parnassos Literary Society
Concert Hall
ALFRED SCHNITTKE
String Trio op. 191 (1985)
NIKOS SKALKOTTAS
(1904–1949)
String trio No. 2, ΑΚ41
ZOLTAN KODALY
(1882 - 1967)
Intermezzo for string trio (1905)
SOFIA GUBAIDULINA
(b. 1931)
String trio (1988-89)
PARTICIPATION
Vasilis Soukas, violin
Antilochos Tranos, viola
Asterios Pouftis, cello
TICKETS INFORMATION
ticket price: 10€ and 5€ (concessions)