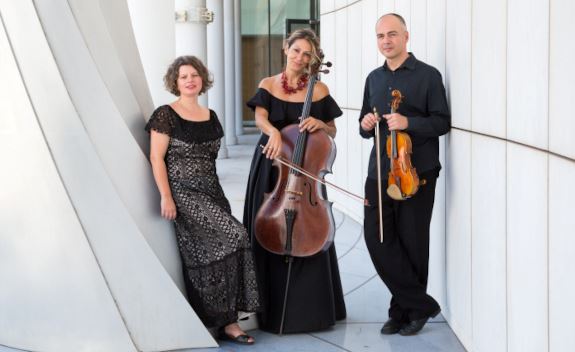 Schubert Trio
Schubert's second trio, one of the composer's last and most mature works, somehow manages to elongate time both musically and experientially. The music unfolds as a long stroll down paths both expected and unexpected in what is a transformational and ever-changing journey.
Mon., 31 Oct. 2022 20:30
The Benaki Museum - Museum of Islamic Art
FRANZ SCHUBERT
(1797-1828)
Piano trio No. 2 in E-flat major, D.929
PARTICIPATION
Nikos Mandylas, violin
Vania Papadimitriou, cello
Popi Malapani, piano
TICKETS INFORMATION
At 19:30, one hour prior to the concert, a free guided tour will be offered to auditors by Mina Moraitou, Curator of the Museum.
To attend the concert, audience must purchase a ticket for the entrance to the Museum.