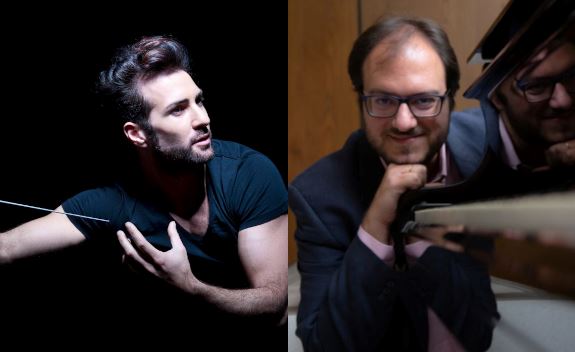 Titos Gouvelis in Brahms' First Concerto – A tribute to Dimitris Dragatakis
20 years from Dimitris Dragatakis' passing
After his successful debut with the Athens State Orchestra last year, the up-and-coming Italian maestro Jacopo Sipari di Pescasseroli returns to the ASO podium this year for a performance of Mozart's light-hearted Notturno for four orchestras and the Sixth Symphony by Dimitris Dragatakis, one of our most inspired and restless post-war composers. The concert ends with Titos Gouvelis contributing the solo to Brahms' epic First Piano Concerto, a heartbreaking work that combines the robustness and grandeur of the symphony with the brilliance and extroversion of the concerto.
Fri., 18 Nov. 2022 20:30
Megaron – The Athens Concert Hall
Christos Lambrakis Hall
WOLFGANG AMADEUS MOZART
(1756–1791)
Notturno for 4 Orchestras in D major, K. 286
DIMITRIS DRAGATAKIS
(1914-2001)
Symphony no. 6 "The Debt"
JOHANNES BRAHMS
(1833–1897)
Piano Concerto No.1 in D minor, Op.15
SOLOIST
Titos Gouvelis, piano
CONDUCTOR
Jacopo Sipari di Pescasseroli
TICKETS INFORMATION
Ticket price: 25€, 20€, 15€ and 8€ (concessions)
Advance ticket sale starts on Friday 15 July 2022