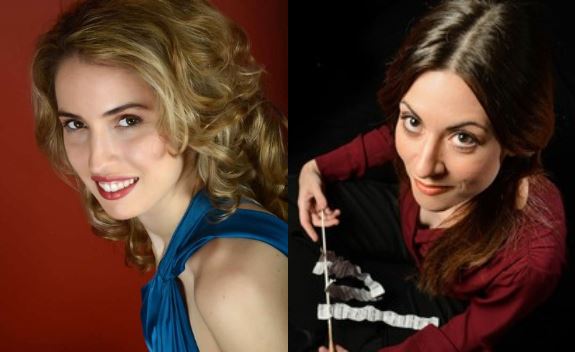 The Athens State Orchestra in Zografos
Co-production with the Municipality of Zografos
The Athens State Orchestra returns with particular pleasure this summer too at the idyllic place of Zografou Villa, offering to the audience a musical soiree dedicated to the charming Opera. Two rising stars of the Greek scene, soprano Vassia Alati and conductor Katia Molfesi, interpret famous and beloved arias and orchestral excerpts of German and French operas and operettas, while the programme comes to an end with Bedrich Smetana's symphonic masterpiece "Vltava" (The Moldau).
Wed., 7 Jul. 2021 21:00
Villa Zografou
WOLFGANG AMADEUS MOZART
(1756–1791)
Le Nozze di Figaro, Overture
"Voi avete un cor fedele", aria K.217
GEORGES BIZET
1838–1875
Carmen, suite Νο 6 «Marche des contrebandiers»
Carmen, suite Νο 7 «Habanera»
FRANZ LEHAR
(1870–1948)
Vilia, song from the Merry Widow
JOHANN STRAUSS, the son
(1825–1899)
Frühlingsstimmen, Voices of Spring, Op. 410
GEORGES BIZET
1838–1875
Carmen, suite Νο 9 «Chanson du Toreador»
Carmen, suite Νο 10 «La Garde Montante»
CHARLES GOUNOD
(1818-1893)
"Je veux vivre" (Juliet's Waltz), Juliet's aria from "Romeo and Juliet"
GEORGES BIZET
1838–1875
Carmen, suite Νο 11 «Danse Boheme»
JACQUES OFFENBACH
(1819-1880)
Olympia's aria from Offenbach's les Contes d'Hoffmann
BEDRICH SMETANA
Vltava (The Moldau), a symphonic poem from the Má vlast [My homeland] cycle
SOLOIST
Vassia Alati, soprano
CONDUCTOR
Katia Molfesi