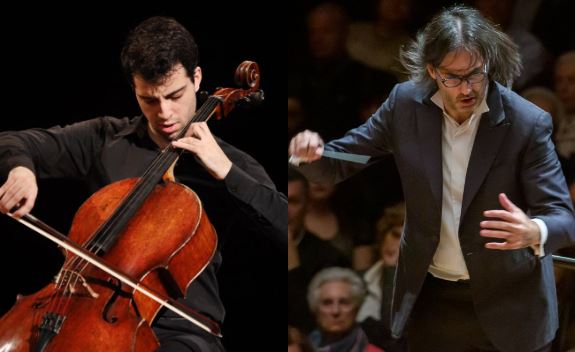 An offering of music and a Musical Offering
Leonidas Kavakos and the Athens State Orchestra announce with regret that, due to major reasons, they cannot hold the concert scheduled for 25 November. As a gesture of respect towards the audience who has already purchased tickets for the concert, the Athens State Orchestra will hire buses to transfer free of charge all auditors who have the possibility and the will to attend the concert scheduled for Sunday 28 November at Megaron - the Athens Concert Hall, with the same ticket. Alternatively, tickets will be refunded.
Tomorrow 24 November, the Athens State Orchestra will contact each one of the auditors, so that they express their preference.
Appearances by Leonidas Kavakos are now a global musical event. In Greece, pride comes alongside expectation, particularly when times are hard. Leonidas Kavakos wants to bring high-quality music both to Athens and the Greek provinces. For the sixth consecutive year, Kavakos joins forces with the KOA, with whom his connection runs long and deep, waiving his fee to help the Orchestra meet its many financial obligations. The proceeds from the concerts will be donated to charity.
Thu., 25 Nov. 2021 20:30
University of Patras
Conference and Cultural Centre
JOSEPH HAYDN
(1732 – 1809)
Cello Concerto No. 1 in C major, Hob.VIIb:1
SERGEI PROKOFIEV
(1891–1953)
Symphony No. 6 in E-flat minor, Op. 111
SOLOIST
Timotheos Gavriilidis-Petrin, cello
CONDUCTOR
Leonidas Kavakos
TICKETS INFORMATION
Ticket price: 25€, 15€ (cocnessions).
Advance ticket sale: Ticketservices