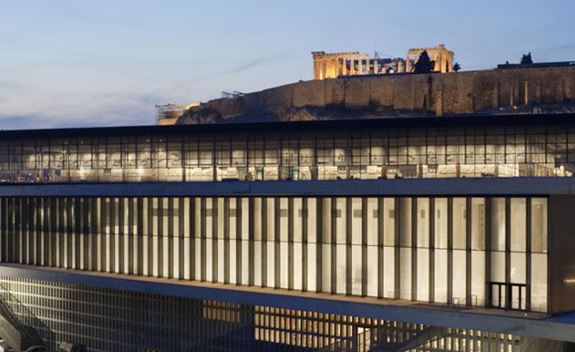 Musical promenades at the Museums I - "Aenaon" String Quartet
This year too, the third one in a row, the chamber music concerts with ensembles of the Athens State Orchestra will be hosted in eminent museums of our city. Naturally, the first stop of this tour in music and museums will be the Acropolis Museum, where the "Aenaon" String Quartet will interpret a particularly interesting program emphasizing on the element of lyrism.
Tue., 31 Oct. 2017 18:00
Acropolis Museum
Parthenon room
JOSEF HAYDN
(1732 – 1809)
Quartet No. 53 in D major ('The Lark'), Op. 64, No. 5
FRANZ SCHUBERT
(1797-1828)
'Quartettsatz' in C minor, D 703
GIACOMO PUCCINI
(1858-1924)
'Crisantemi', for String Quartet
ALEXANDER BORODIN
(1833-1887)
String Quartet No. 2 in D major
PARTICIPATION
String Quartet «Aenaon»
Giorgos Mandilas, violin
Vassilis Soukas, violin
Manos Gouvelis, viole
Asterios Pouftis, cello


TICKETS INFORMATION
Free entrance.
Prior to the concert a free guided tour in the Museum will be granted to a limited number of persons.