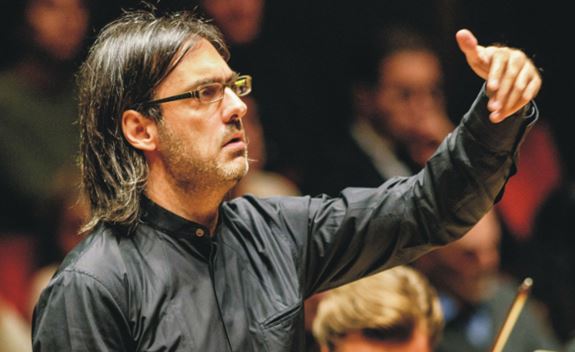 Leonidas Kavakos with the A.S.O – Offer of Music and Musical Offer
The institution of a wide-ranging, large-scale collaboration with Leonidas Kavakos returning to the ASO podium for five concerts this season—four of which will take place in Athens—was always going to be big news. Because our recent experience of working with the Greek musician who has carved out an important international career showed us that, as a conductor, Kavakos has the power to conjure up a mysterious, wordless, sincere and interactive communication with the audience, the musicians in the Orchestra, and with High Art. That Kavakos is providing his services free of charge, with the proceeds from the concerts going partly towards the purchase of new instruments for the Orchestra and partly to charity, makes him one of our most valued allies in these difficult times.
Fri., 8 Mar. 2019 20:30
Megaron – The Athens Concert Hall
Christos Lambrakis Hall
WOLFGANG AMADEUS MOZART
(1756–1791)
Violin Concerto No. 3 in G major, K. 216
Symphony No. 31 in D major, K. 297, "Paris Symphony"
JOHANNES BRAHMS
(1833–1897)
Symphony No. 1 in C minor, Op.68
SOLOIST
Leonidas Kavakos, violin
CONDUCTOR
Leonidas Kavakos
19:45 Free introductory speech by Nikos Laaris for ticket holders
TICKETS INFORMATION
Ticket price: 45€, 32€, 22€, 12€ και 7€ (concessions)
Advance sale: 14/9/2018