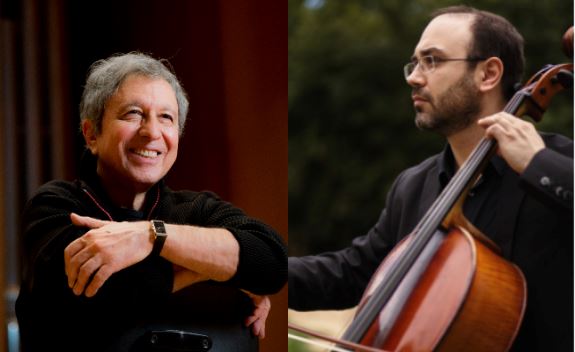 Athens State Orchestra's Soloists: Hard Lives - Great Music
The concert is broadcast on Athens State Orchestra's Facebook profile and YouTube channel.
The fourth concert in the ASO's Soloists Cycle, the programme opens with Dmitri Shostakovich's original First Concerto for Cello in E flat major, with our Assistant Principal Cello, Angelos Liakakis, undertaking the emotionally charged solo part. The evening culminates in Robert Schumann's Fourth Symphony in D minor, a composition which stands out for the unity of its conception, being played without pauses between its sections, but also for its transition from a dramatic and anguished atmosphere to a mood of surging optimism and joy. On the podium, the Artistic Director of the Athens State Orchestra, Loukas Karytinos.
Sat., 20 Mar. 2021 20:30
Megaron – The Athens Concert Hall
Christos Lambrakis Hall
DMITRI SHOSTAKOVICH
(1906–1975)
Cello Concerto No. 1 in E-flat major, Op. 107
ROBERT SCHUMANN
(1810–1856)
Symphony No. 4 in D minor, Op. 120
SOLOIST
Angelos Liakakis, cello
CONDUCTOR
Lukas Karytinos