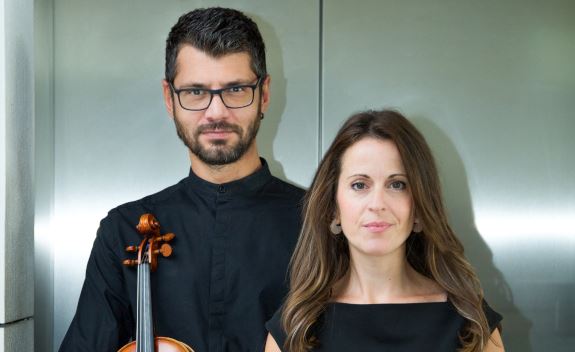 Subito
The two artists explore the phenomenon of artistic creation and set out to capture its every aspect: from non-existence and silence through to conception, inspiration and conflict and ultimately fertilization and creation. 
Mon., 30 May. 2022 20:30
The Benaki Museum - Museum of Islamic Art
WOLFGANG AMADEUS MOZART
(1756–1791)
Violin Sonata in E minor, K.304
ROBERT SCHUMANN
(1810–1856)
Violin Sonata No. 1 in A Minor, Op. 105
FRANCIS POULENC
(1899–1963)
Violin Sonata
WITOLD LUTOSLAWSKI
(1913–1994)
Subito for violin and piano
PARTICIPATION
Laertis Kokolanis, violin
Eleni Dafeka, piano
At 19:30, one hour prior to the concert, a free guided tour will be offered to auditors by Mina Moraitou, Curator of the Museum.
TICKETS INFORMATION
To attend the concert, audience must purchase a ticket for the entrance to the Museum.