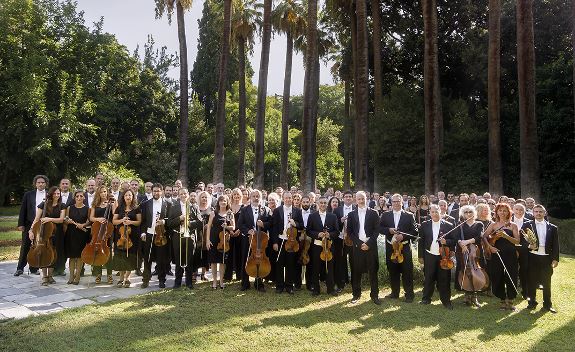 Call for audition, Concertmaster (full time, 50%)
Institution: Athens State Orchestra (A.S.O.)
Description: Concertmaster Violin
Number of positions: 1 (one)
Type: 1-year contract with possibility of extension
Type of contract: Full Time
Percentage of services: 50 %
Start date: March/April 2021 (or upon agreement)
Salary: 2.500,00 € gross – approx. 1.800,00 € net
Deadline for application: March 15th, 2021
Audition: March 19th, 2021, 12.00 - EET
The audition will be held at the A.S.O. rehearsal hall, at Megaron, Athens Concert Hall, Vas. Sofias Av. & 1, Kokkali Str., GR-11521, Athens – Greece
Mandatory repertoire:
1. One of the concerti (full): BRAHMS, SIBELIUS, TCHAIΚΟVSKY
2. MOZART - 1st Movement and Cadenza from:
Concerto No. 3 in G major OR
Concerto No. 4 in D major OR
Concerto No. 5 in A major
3. BACH - Sonatas for solo violin, 1st Movement (Adagio/Grave) from:
Sonata No. 1 in G minor, BWV 1001 OR
Sonata No. 2 in A minor, BWV 1003 OR
Sonata No. 3 in C major, BWV 1005
4. Prima Vista
5. Orchestral pieces: available for download here and at the Athens State Orchestra office, Vas. Sofias Av. & 1, Kokkali Str., GR-11521, Athens
How to apply:
Only applications within the deadline will be considered.
Additional Information:
The Audition Committee reserves the right, depending also on the number of candidates, to conduct the audition in two phases.
For non- Greek participants, the A.S.O. will provide for a pianist. Greek participants are kindly requested to bring their own pianist.
Non-Greek participants are required to bring a valid passport.