< Back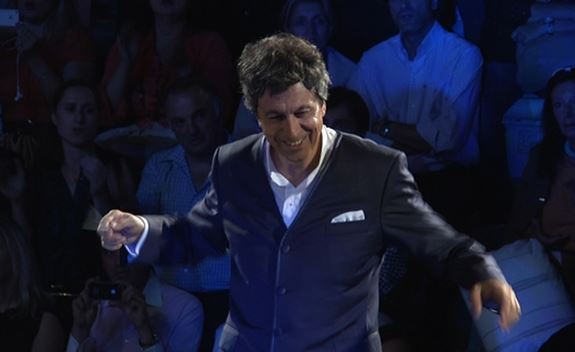 Greeting from the Artistic Director, Mr Loukas Karytinos
Friday, 2 October 2020
Dear Friends of the Athens State Orchestra,
The new artistic season begins with the same difficulties hanging over it that marked the end of its predecessor. The pandemic that has changed everything has dealt a powerful blow to both our concerts and our communication. It has forced us to find new and different ways to present ourselves, to perform great works from the repertoire with smaller ensembles, to collaborate remotely.
The new normal requires distance. It calls for the use of new technologies that will keep us safe in our homes, but far from the buzz of music performed live. Needless to say, we will adapt to the requirements of the day. We will employ every means available to enrich, reproduce and broadcast our work.
But we are here to rediscover the rhythm and harmony of our relationship. To reintroduce ourselves, to get to know each other better, and to enjoy the wonderful world of music together. And, following the guidelines to the letter, let us put ourselves in a place that can help us leave our daily cares and burdens behind and banish our mental tiredness and our resignation. Let's give ourselves the opportunity to communicate with our inner selves through music.
With the ASO, our orchestra.
Enjoy the music,
Loukas Karytinos