< Back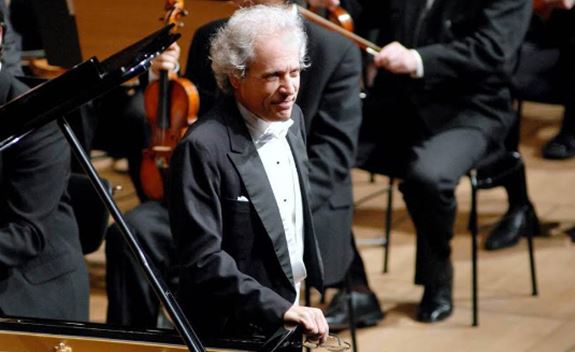 Dimitis Toufexis soloist at the concert 'Tribute to Skalkottas's Year'
Monday, 21 January 2019
Our beloved, internationally acknowledged Greek pianist, Dimitris Toufexis, has been extraordinarily invited to replace the eminent Nelson Freire who, due to health reasons, canceled his participation at the concert 'Tribute to Skalkottas's Υear', which will be held οn Friday, February 15th, at 20:30 in Megaron – The Athens Concert Hall.
Dimitris Toufexis will interpret Sergei Rachmaninoff`s Piano Concerto no. 2, one of the most popular pieces of all times, distinguished for its melodic richness, the honesty of its feelings but also for its brilliant demanding score.
To replace or refund tickets, you are kindly requested to contact the Box Office of Megaron – The Athens Concert Hall (210-7282 333).