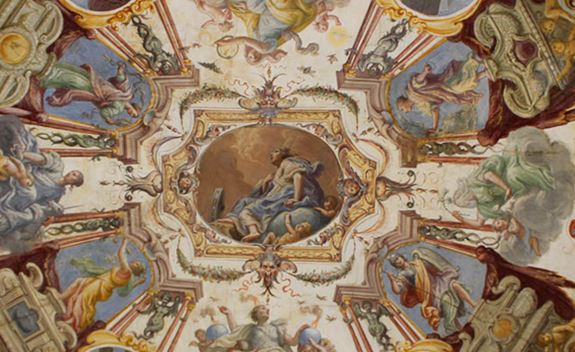 Revolutions and Revolts I
The upcoming celebration of the bicentenary of the Greek Revolution provides the inspiration for this season's thematic cycle "Revolutions and Revolts". The cycle will explore various aspects of the revolutionary condition and how these impact on, and are spread through, musical works. The heroic struggle of the Greek people provided the inspiration for Rossini's opera The siege of Corinth; the Orchestra will also interpret, under the baton of Phaedra Giannelou, Beethoven's Piano Concerto No. 3 in C minor, Op. 37 and Theodosia Ntokou joins forces with the Athens State Orchestra to interpret Mendelssohn's Symphony no. 4 in A major, the "Italian" Symphony.
Fri., 23 Oct. 2020 20:30
Megaron – The Athens Concert Hall
Christos Lambrakis Hall
GIOACCHINO ROSSINI
(1792-1969)
Le siege de Corinthe, Overture
LUDWIG VAN BEETHOVEN
(1770–1827)
Piano Concerto No. 3 in C minor, Op. 37
FELIX MENDELSSOHN BARTHOLDY
(1809–1847)
Symphony no. 4 in A major, opus 90 "Italian"
SOLOIST
Theodosia Dokou, piano
CONDUCTOR
Phaedra Giannelou
At 20:30, at the beginning of the event, an introductory speech will be given by Haralambos Gogios in Christos Lambrakis hall.
TICKETS INFORMATION
Ticket price: 25€, 20€, 15€ and 8€ (concessions)
Advance ticket sale: 03/08/2020