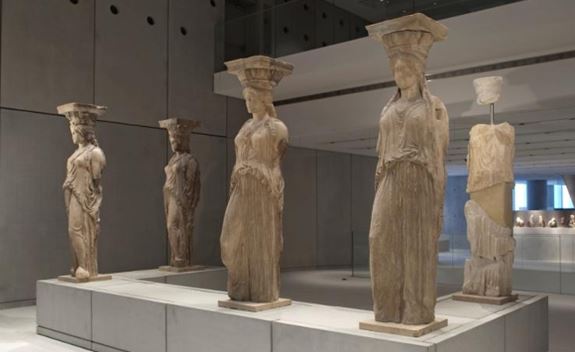 Musical promenades at the Museums - Solo music
Musical harmony in its fullness. Transcendental melodies surpassing limitations… Johann Sebastian Bach, composer of astonishing solo instrument pieces, offers us poetry in expression with his sublime suites. Cello suites contain everything -and everyone…
Within one simple melody line, the deeply spiritual content stands in its fullness. An unrepeatable journey in time, with light luggage, will take place in Acropolis Museum next Sunday. Our guide and soloist, Iris Louka, will perform transcriptions for viola of Bach's suites, characterized by rare musical structure.
Sun., 18 Mar. 2018 12:00
Acropolis Museum
JOHANN SEBASTIAN BACH
(1685-1750)
Suite n. 1 in G major, BWV 1007
Suite n. 2 in D minor, BWV 1008
Suite n. 1 in D major, BWV 1010
SOLOIST
Iris Louka, viola
TICKETS INFORMATION
The concert is free for holders of tickets to the Museum.