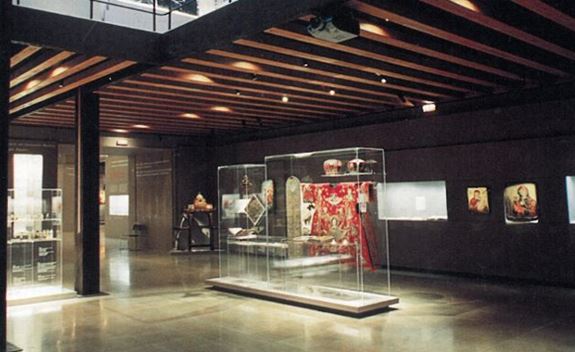 Musical promenades at the Museums IX - Zero and infinity
The Quartet for the End of Time, written by Olivier Messiaen in 1940-41 under conditions of detention in a concentration camp, is one of the most emblematic pieces of the 20th century. According to the composer, the motivational force which leads man from the abyss of incarceration to the liberation of the spirit is nothing but faith and hope. Through this prism, Messiaen's piece is accompanied by texts excerpted from Elias Venezis's shocking detention chronicle "The number 31328" and from the Apocalypse, verses of which were a source of inspiration for the Quartet.
Mon., 2 Apr. 2018 17:30
BYZANTINE AND CHRISTIAN MUSEUM
OLIVIER MESSIAEN
(1908–1992)
Quartet for the End of Time
PARTICIPATION
Apollon Grammatikopoulos, violin
Ivi Papathanasiou, cello
Kostas Tzekos, clarinet
Kostas Chardas, piano
Thanasis Kourlabas, narration


TICKETS INFORMATION
Entrance for the audience is free but limited to 120 persons.
Telephone: 213 213 95 72, 213 213 95 17.