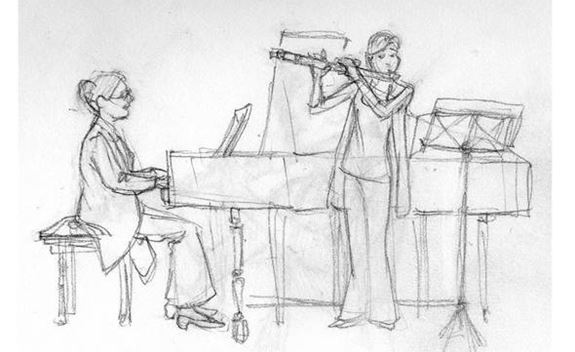 Musical promenades at the Museums IV
The Athens State Orchestra in the Benaki Museum
The same instrument combination takes completely different dimensions, as it interprets pieces by VonWeber, Villa-Lobos and Kapustin.
Mon., 16 May. 2016 20:30
The Benaki Museum - Museum of Greek Culture (Koubari str.)
CARL MARIA VON WEBER
(1786–1826)
Trio for flute, cello and piano in G minor, op 63
HEITOR VILLA-LOBOS
(1887 - 1959)
Assobio a Jato, W493, The Jet Whistle
NIKOLAI KAPUSTIN
(b. 1937)
Trio for flute, cello and piano, Op.86
PARTICIPATION
Michalis Ramos, flute
Isidoros Sideris, cello
Ai Motohashi, piano
At 19:30 free guided tours to the museum will be offered by Irini Papageorgiou and Anastasia Drandaki, curators of the museum.
TICKETS INFORMATION
Ticket price 7€