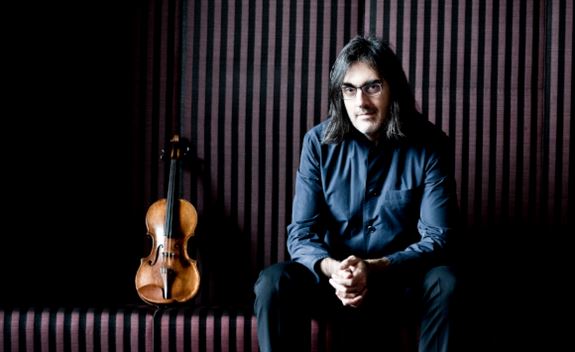 Musical offer and Offer of Music, Musical Tops
Appearances by Leonidas Kavakos are now musical events of global interest. In Greece, pride accompanies expectation, particularly when times are hard. Leonidas Kavakos wants to bring high-quality music both to Athens and the Greek provinces. For the fifth consecutive year, Kavakos joins forces with the Athens State Orchestra, with whom his connection runs long and deep, waiving his fee to help the Orchestra meet its many financial obligations. The proceeds from the concerts will be donated to charity.
Fri., 2 Apr. 2021 20:30
Megaron – The Athens Concert Hall
Christos Lambrakis Hall
Leonidas Kavakos will interpret a violin concerto which will be announced shortly.
GYORGY LIGETI
(1923-2006)
Concert Românesc
ANTONlN DVORAK
(1841–1904)
Symphony no. 8 in G major, opus 88
SOLOIST
Leonidas Kavakos, violin
CONDUCTOR
Leonidas Kavakos
19:45, free introductory speech for ticket holders
TICKETS INFORMATION
Ticket price: 35€, 25€, 20€, 15€ and 10€ (concessions)
Advance ticket sale: 3/8/2020