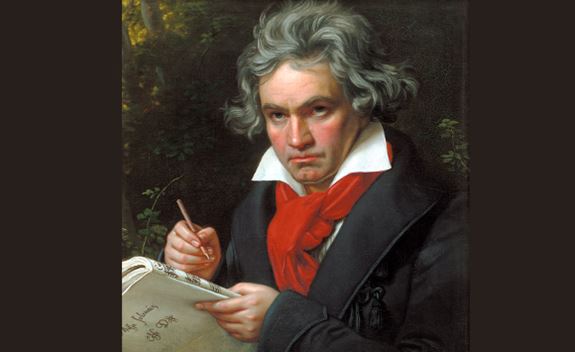 Easter concert – Beethoven: 250 years
Co-production with Megaron - the Athens Concert Hall
In Beethoven's humanistic world, there is no separating faith in God from faith in Man. The struggle with the concept of the divine, the agonizing dominance of doubt and a redemptive return to a renewed and sincere faith are a few of the driving forces which shape the development of the moving religious drama that unfolds in the Missa Solemnis. This unique and lengthy masterpiece from Beethoven's late period is conducted by the inspired German maestro Christoph Poppen.
Wed., 15 Apr. 2020 20:30
Megaron – The Athens Concert Hall
Christos Lambrakis Hall
LUDWIG VAN BEETHOVEN
(1770–1827)
Missa solemnis in D major, Op. 123
SOLOIST
Karen Leiber, soprano
Ingeborg Danz, mezzo soprano
Petros Magoulas, bass
Jenish Ysmanov, tenor
CONDUCTOR
Christoph Poppen
PARTICIPATION
Greek Radio Choir
Athens Municipal Choir
The name of the tenor will be announced shortly.

19:45, free introductory speech by Nikos Laaris for ticket holders
TICKETS INFORMATION
Ticket price will be announced shortly.