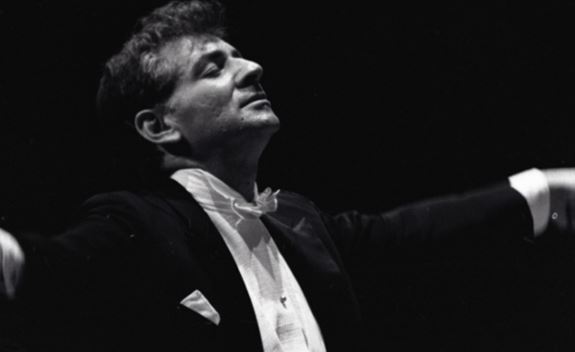 Easter concert - 100 years since the birth of Leonard Bernstein
Co-production with the Megaron - the Athens Concert Hall
In collaboration with the Embassy of Israel
Easter has always been a reason to warm up our spiritual quests. And undoubtedly, Leonard Bernstein, a genuine homo universalis of music in the 20th century, achieved this with his pieces of religious metaphysical content. His music, hearty sincere and emotionally charged, together with the contemplating Elegy by the Israeli composer Yoav Talmi, impart the due reverence for this year's Easter celebration.
Wed., 4 Apr. 2018 19:30
Megaron – The Athens Concert Hall
Christos Lambrakis Hall
YOAV TALMI
(b. 1943)
Elegy for Strings, Timpani & Accordion, 'Dachau Reflections'
LEONARD BERNSTEIN
(1918-1990)
Chichester Psalms
Symphony No. 3: 'Kaddish'
SOLOIST
Sofia Kyanidou, Soprano
Giorgos Gallos, Narrator
CONDUCTOR
Miltos Logiadis
PARTICIPATION
Choir of E.R.T., the Hellenic Radio Television
Rosarte Children's Choir


19:45 Free introductory speech for ticket holders
TICKETS INFORMATION
Ticket price will be announced shortly.