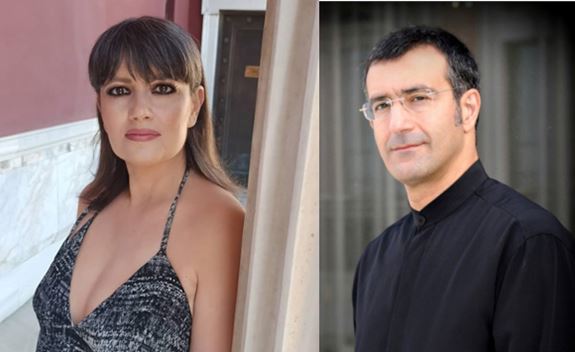 Composers compose Composers
Online concert To be broadcast on the Athens State Orchestra YouTube channel and Facebook page.
It's something that happens a lot: passionate visionaries of the new looking back at the old to redefine their identity and rejuvenate themselves through a reconnection with their roots. That's how three great 20th-century composers—Webern, Orff and Stravinsky—turned to Bach, Monteverdi and Pergolesi, respectively, transforming their music in the freshest, most sensitive and honest way imaginable. The Athens State Orchestra performs these wonderful musical transformations under the baton of Vladimiros Symeonidis, a conductor at the height of his powers, and is joined for the occasion by the outstanding mezzo-soprano, Margarita Syngeniotou.
Sun., 29 Nov. 2020 20:30
Megaron – The Athens Concert Hall
Christos Lambrakis Hall
JOHANN SEBASTIAN BACH
(1685-1750)
Fuga No. 2 (Ricercar a 6) from the Music Offer, BWV 1079, arrangement of Anton Webern
CLAUDIO MONTEVERDI
(1567-1643)
Lamento d'Arianna, in Carl Orff's ellaboration for mezzo soprano and orchestra
IGOR STRAVINSKY
(1882-1971)
Suite from the ballet Pulcinella
SOLOIST
Margarita Syngeniotou, mezzo soprano
CONDUCTOR
Vladimiros Symeonidis
TICKETS INFORMATION
The concert is free. Watch it on the Athens State Orchestra YouTube channel and Facebook page.