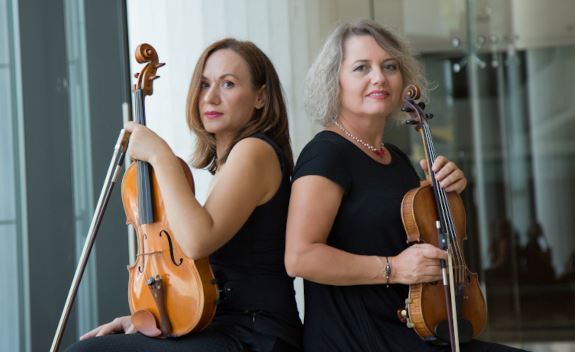 Violin - viola duos
From the wide-ranging repertoire for the violin-viola duo, our two Athens State Orchestra musicians have chosen works of particular interest and characteristic beauty from a range of periods.
Mon., 22 May. 2023 20:30
The Benaki Museum - Nikos Hadjikyriakos-Ghika Gallery
FRANZ ANTON HOFFMEISTER
(1754–1812)
Duo for violin and viola, No. 2, Op. 19
WOLFGANG AMADEUS MOZART
(1756–1791)
Duo for Violin and Viola No. 1 in G major, K.423
BOHUSLAV MARTINU
(1890 - 1959)
Duo No. 1, Three Madrigals for Violin and Viola, H. 313
JOHAN HALVORSEN
(1864-1935)
Sarabande for Violin and Viola with variations on a theme by Handel
PARTICIPATION
Margarita Plesti, violin
Paulina Koumi, viola
At 19:30, one hour prior to the concert, a free guided tour will be offered to auditors by Konstantinos Papachristou, Curator of the Nikos Hadjikyriakos-Ghika Gallery
TICKETS INFORMATION
To attend the concert, audience must purchase a ticket for the entrance to the Museum.