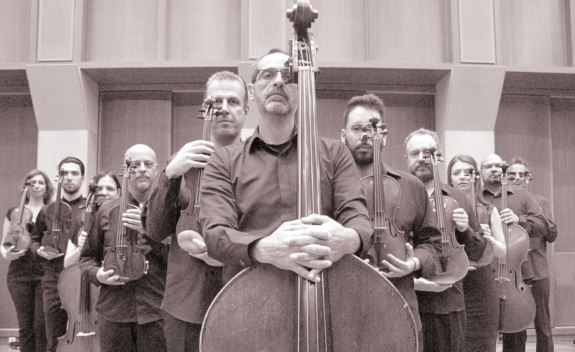 Intimate Sounds
Music can sometimes be a cry and sometimes a whisper. A ringing, lofty statement but also a hushed, intimate confession. The latter –music's spiritual, inner dimension– is highlighted in the romantic and contemporary works performed here by the Athens Classical Players, a string ensemble made up of string musicians from the Athens State Orchestra.
Mon., 15 May. 2023 20:30
War Museum of Athens
ARVO PART
(b. 1935)
Summa, for strings
EDVARD GRIEG
(1843–1907)
two Elegiac melodies, Op. 34
GIACOMO PUCCINI
(1858-1924)
Crisantemi (Chrysanthemums)
FELIX MENDELSSOHN BARTHOLDY
(1809–1847)
String Symphony No. 10 in B minor
CARL NIELSEN
(1865—1931)
Suite for Strings in A minor, Op.1
PIOTR ILYICH TCHAIKOVSKY
(1840–1893)
Elegy for strings in G major
PETERIS VASKS
(b.1946)
Musica dolorosa
PARTICIPATION
Athens Classical Players
At 19:30, one hour prior to the concert, a free guided tour at the Museum will be held for ticket holders.
TICKETS INFORMATION
Entrance 6€