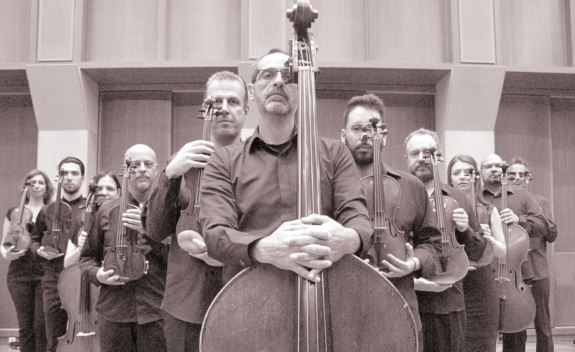 SONQUISERA the dreamland
Sonquisera is a dreamland, created with the material of music by great composers. Prokoviev's Sonata, Mozart's Quinteto and Tchaikovsky's Serenata, create the ideal utopian place, where people from different provenance meet together and discuss whether as unisono soli in a melody, whether as five different melodies in the quinteto, whether, at last, in the serenata, as instrument families who, even though different, they serve, all together, the unutterable print of music: unification, common breathe and common vision.  
Mon., 9 May. 2022 20:30
The Benaki Museum - 138, Pireos street
SERGEI PROKOFIEV
(1891–1953)
Violin sonata in D major, opus 115
WOLFGANG AMADEUS MOZART
(1756–1791)
String Quintet No. 2 in C minor, K.406/516b
PIOTR ILYICH TCHAIKOVSKY
(1840–1893)
Serenade for Strings in C major, opus 48
PARTICIPATION
Athens Classical Players
TICKETS INFORMATION
To attend the concert, audience must purchase a ticket for the entrance to the Museum.